In the enterprise B2B business, Account Based Marketing should actually be contributing to 100% of the account revenues?
Surprised?
Don't worry. It's natural.
You see when people speak about Account Based Marketing, they are often thinking of – you guessed it – lead generation and opportunity identification.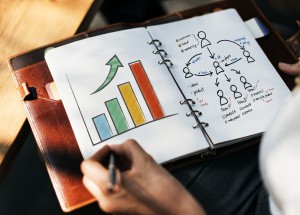 And more often than not, most are struggling to make those metrics:
Marketers struggle to get traction with sales and client partners on anything meaningful
Sales and account partners are at a loss on how to add-on ABM to their account
That's because the road to those ends is laden with gotchas. First, we need to align sales and accounts on a plan, then secure the investments for activities, then also get sales to tag deals (sounds familiar) and contacts, and finally defend the marketing contribution report so it's not dismissed as a must-show, necessary evil metric. All the while trying to get the programmatic ABM machine running which seems to take forever.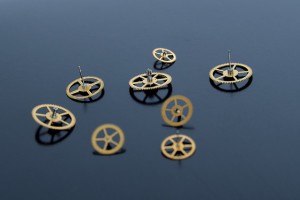 The end result is that organizations don't work cohesively. They look like different gears of the same machine grinding away separately trying to create momentum. They aspire to something higher but just cannot get it done.
What causes this?
We often think in terms of ABM metrics, not account metrics. Wait…. WHAT? Right! 
So what is the solution?
An account is a target of ABM. So instead of operating ON the account, we should be operating IN the account!
Operate from within. Think in terms of all parts of the account machinery that is running to satisfy clients, grow revenue, and align with client priorities.
ABM should be thought of as a way of account execution, not as a tool to apply or add-on. We just need to step back and evaluate our ABM program based on different dimensions, and tweak the thought process just a little bit. For example, in addition to running email and re-targeting campaigns, our plan must combine  high-touch and low-touch activities, and create metrics that all stakeholders of the account are aligned with. We need to think of gaining new revenue and building off the base we already have. The ABM metrics are an outcome of those activities, not an input.
Sounds too much to digest? Don't worry.
The first step to any problem is to understand it fully.
In my over 2 decades of my experience from delivery, sales and marketing, I have seen and suffered the same issues over and over again. So I've created a simple self assessment and guide here that will help you benchmark the strength and focus of your ABM program.
This assessment takes 15 minutes and will reveal the multi-dimensional nature of this problem. You will also see how you are doing versus others in your segment. Results are kept private of course. It reviews strategic alignment, client engagement, hi-lo catalog, technology and other key dimensions.
I'll also post best practices for every part of the assessment, so be sure to save your results for with your email address, so you can get access to those. I don't send spam to my list.
Good luck!