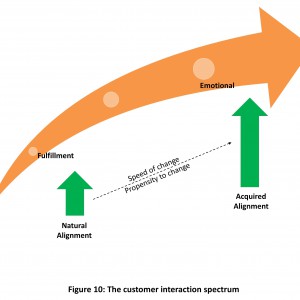 Booz & company (now Strategy& and part of PwC) published a nice article on how different types of companies can be classified as 4 types of Digital Marketing Models. The article outlined key capabilities that need to be build for each type of model.
The four types of firms are:
Digital Branders: Firms that relay on advertising and promotions to create emotional connects with consumers, for example, CPG firms
Customer Experience Designers: Firms that have a one-one relationship with customers and build experiences around service to drive business, for example, financial services
Demand Generators: Firms that focus on direct commerce and drive engagement around commerce, for example, retailers
Product Innovators: Firms that heavily rely on digital channels to roll out new products and services. The study sort of positioned these firms that leverage digital, but I think a more appropriate definition could be online firms such as Google, Facebook, publishers, etc.
The article went on to lay out key digital and analytic capabilities needed.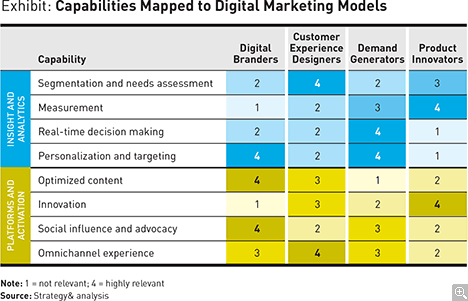 This is an excellent model. And using the 5 principles in my book Dancing The Digital Tune, here is how the Digital Marketing Models can be extended to be made more strategic, more futuristic and more in tune with the emerging, connected digital world.
In my book, I categorized types of firms using a similar model called as the Customer Interaction Index. The index is measured along 2 dimensions – level of physical 1-1 interaction, and the potential for emotional connect. For examples financial services can be potentially high on physical interaction (service, or accounts) while CPG firms are high on the emotional connect. Retailers fall in the middle.
The intent of this principle was to identify:
How can firms who rely on emotional connect also increase their index on the physical 1-1 relationships.
How do firms who are high on 1-1 interaction also progress on the emotional connections with customers.
So the model now defines customer engagement more comprehensively.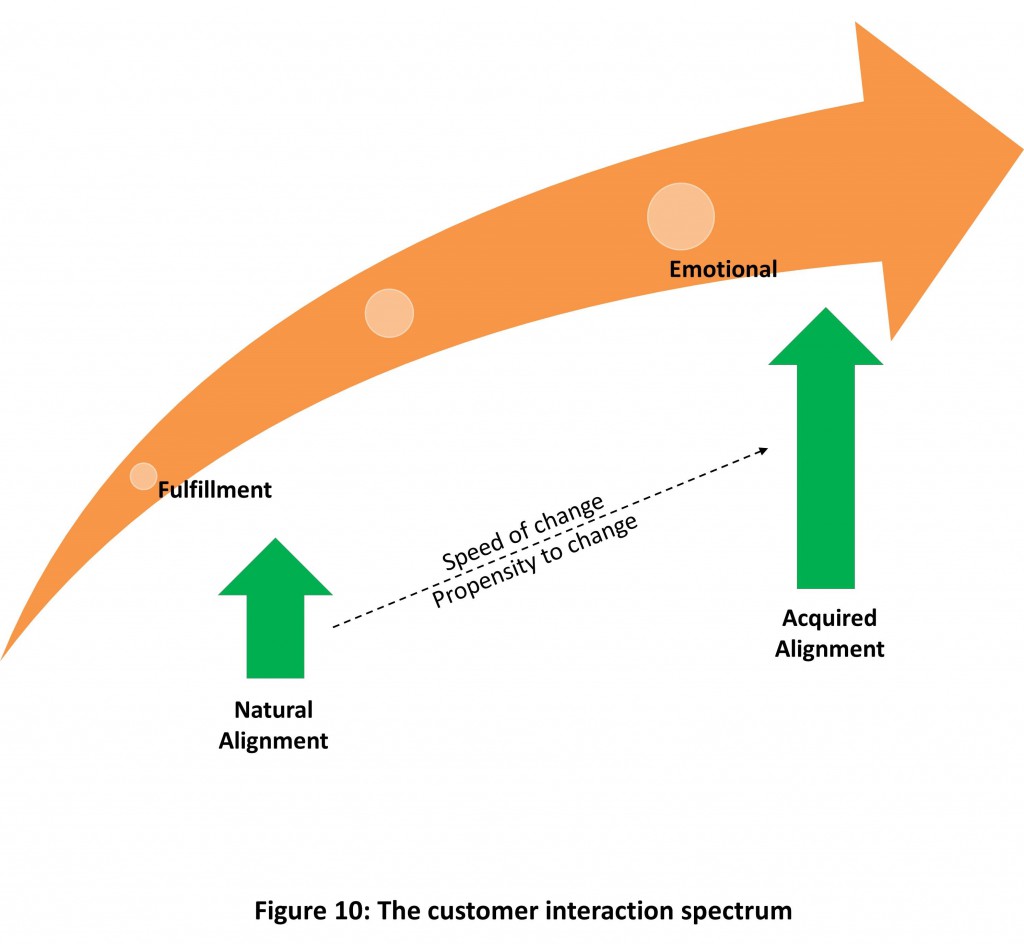 It follows then that the capabilities need to be defined accordingly instead of focusing only on digital. What results in then a focus on overall Customer Engagement and loyalty rather than digital marketing. For example:
Firms like P&G and Coke, who are high on emotional branding, can use tools such as communities, loyalty, experiential programs and DIY projects to create a 1-1 consumer relationship through their channels such as retail.
Financial services firms such as banks can differentiate their emotional branding through non-commodity slogans such as "we focus on your financial future". Every banks says that, but few are really able to get customers to agree.
It follows that the capabilities needed are not just digital. Your customer service channels, sales outlets, brokers, agents etc. all need to come together. In addition, we also need partnerships with other companies who don't compete with us, but help us address the customer needs in a more complete way. The premise I used was that we are all people, not customers. As soon as companies use this construct, their approach to customer engagement changes.
For example, Four Seasons lets travelers get in touch with local service providers at the holiday destination. They understood that customers have needs beyond a hotel room at a resort. The end goal is to build travel experiences and get to know local cultures. That led to a lot of partnerships in terms of a community of providers.
So the Customer Interaction Index is a way to look more strategically at your customer engagement and experience model. Using this index, and then applying it together with the Principle of Presenting (bringing your products together as one), and the Principle of Completion (partner with others to address the customers entire need as a person), will help companies to differentiate and thrive in this rapidly evolving and connected world.