In the enterprise B2B business, ABM (Account Based Marketing) should actually be contributing to 100% of the account revenues?
Surprised?
Don't worry. It's natural.
Because when we read about Account Based Marketing, all we get is a lot of material on targeting and programmatic campaigns. As a result, we miss the very point of the word "account" in ABM. It becomes nothing more than campaign management using marketing automation software – old wine (marketing) in a new bottle (ABM). That confusion – and conflating of 2 different things – is the cause of Account Based Marketing woes.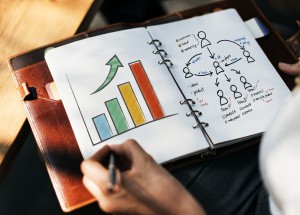 No wonder then that marketing and sales leaders are failing to overcome their alignment issues. Two different teams seem to be measuring two different (same old) set of metrics while aspiring to the same overall goals:
Marketing metrics: client engagement, and leads generated
Sales metrics: tangible revenue impact quarter to quarter
These metrics look like they feed into each other. But they really don't when it comes to Account Based Marketing. Specifically for ABM in a B2B setting, with sophisticated client touch-points, trying to prove who generated the lead that got the revenue is NOT a good thing. That's traditional marketing measurement, not the focus of Account Based Marketing. In long, complex sales cycles, marketing always awkwardly ends up having to defend the marketing contribution report, while sales is absolutely unable to maximize the full value of their client relationships and efforts.  While all this is going on, the the programmatic ABM machine (aka old wine in a new bottle) is always just around the corner.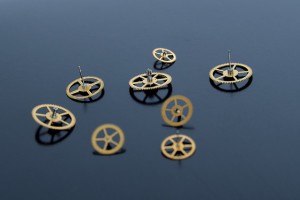 So, in this tug-of-war, both parties look like different gears of the same machine grinding away separately trying to create momentum. They aspire to something higher but just cannot get it done.
What causes this?
Orienting Account Based Marketing
We often think in terms of ABM and Sales metrics, not account metrics. Wait…. WHAT?  
So let us solve that problem.
An account is what defines Account Based Marketing. So instead of operating ON the account, we should be operating IN the account!
Operate from within. Think in terms of all parts of the account machinery that is running to satisfy clients, grow revenue, and align with client priorities.
So, Account Based Marketing should be thought of as a way of account execution, not as a tool to apply or add-on. We just need to step back and evaluate our Account Based Marketing program based on different dimensions, and tweak the thought process just a little bit. For example, in addition to running email and re-targeting campaigns, our plan must combine  high-touch and low-touch activities, and create metrics that all stakeholders of the account are aligned with. We need to think of gaining new revenue and building off the base we already have. The account metrics are an outcome of those activities and will contain both ABM and Sales metrics.
Sounds too much to digest? Don't worry.
Understanding Account Based Marketing
The first step to any problem is to understand it fully.
In my over 2 decades of my experience from delivery, sales and marketing, I have seen and suffered the same issues over and over again. So I've created a simple self assessment and guide here that will help you to understand this concept and benchmark the focus of your Account Based Marketing program.
This assessment takes 20 minutes and will demonstrate the multi-dimensional nature of this problem. You will also see how you are doing versus others in your segment. Results are kept private of course. It reviews strategic alignment, client engagement, hi-lo catalog, technology and other key dimensions.
I'll also post best practices for every part of the assessment, so be sure to save your results with your email address, so you can get easy access to those. Don't worry. I don't send spam to my list. Because I have nothing to sell.
Good luck!