This book takes you beyond Digital Marketing and into the realm of long term customer engagement!
Interested in testing yourself and how you might score? Take this interactive assessment (opens in a new page) and benchmark yourself!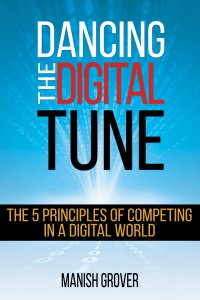 I wrote this book because we seem to be playing a new game with the old rules. We talk and we talk, and then we wonder why no one is speaking with us.
Dancing The Digital Tune presents an overarching and systematic process to create our strategy in today's digital, social and connected world. In a rapidly evolving and connected digital world, traditional digital engagement models will be inadequate for future successes.
We need an approach that orients our organizations to the new connected world. The 5 actionable frameworks in this book will help us align our digital strategy with the customer. This book is about partnership with customers, about connecting with them on multiple levels, about crafting uniqueness, about leveraging the transformation this connected world is going through, and as a result, about staying ahead of the pack.
Praise for the book:
"What is different about Grover's book—and what I liked about it—is that there is less digital hype and more of a solid explanation of how to market and how to think differently about your business model." 
– Brian Higgins, First Vice-President, Product & eBanking, First Financial Bank (BankingExchange.com)
 "Great strategy book to look beyond digitization to real transformation. I found it refreshing that Manish Grover's book took the high road, and presented principles and examples that will help you progress past mere digitization of your enterprise, to competing in new ways that transform the customer value chain. "
– Bob Thompson, Author of "Hooked On Customers: The Five Habits of Legendary Customer-Centric Companies"
"Must read for customer engagement decision-makers. The five principles the book lays out make it easy to understand how companies should re-think their engagement strategy."
– Rashmi Gowda, Brand Manager, BioCon
More About the Book
Learn why and how we should:
Not leave to chance what customers need to build context
Unify emotional appeal with physical interactions
Be un-commoditized
Not act as the proverbial 5 blind men while engaging with customers
Look beyond and create a chain of links
The unique perspective that the 5 principles provide will help us connect our digital strategy with broader organizational goals, industry dynamics and above all, with our customers.
The 5 principles together enable the creation of an ecosystem. Competing in the digital economy must be about creating an ecosystem. Because only in an ecosystem will we be able to connect the dots of how our customers interact, what they need, and how our products and services fit into their worlds. The unique perspective that the 5 principles provide will help us connect our digital strategy with broader organizational goals, industry dynamics and above all, with our customers.
The principles represent a trophy. Those who will rise above the pack in today's connected world will win.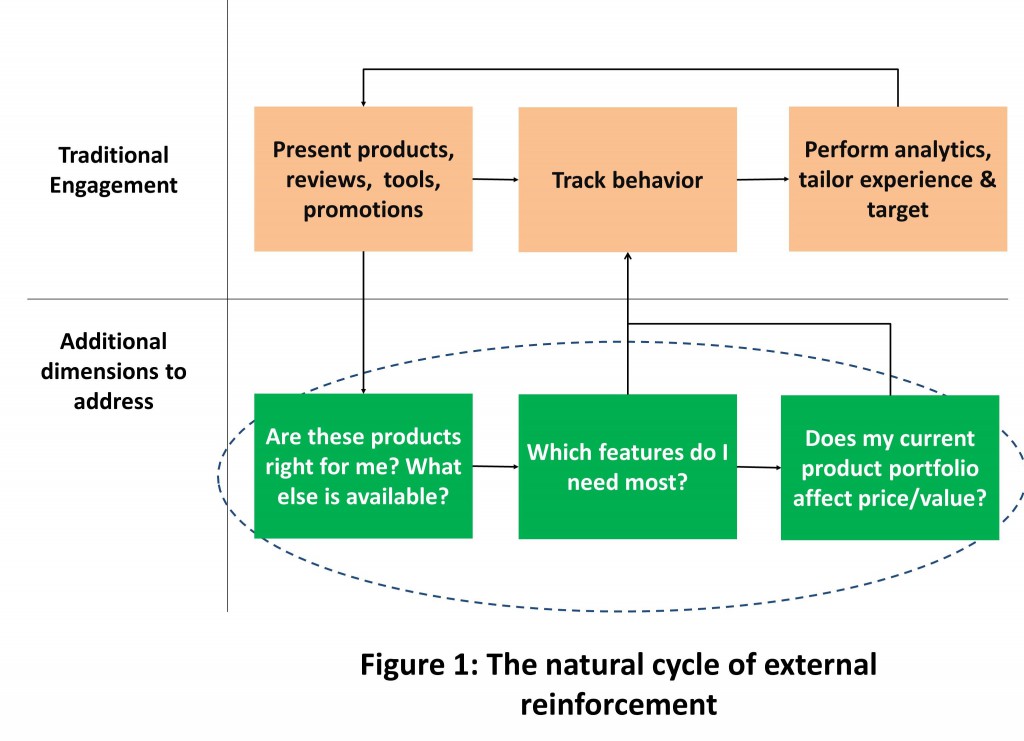 How should we be the customers' advocate and trusted advisor, so they make a decision "with us" instead of "about us"? How could we become our customers' reference point and one of the centers of their universe? How could we become their encyclopedia or the agent that holds the key to the sea of knowledge? If customers have to look beyond us for validation, we've lost the advantage and submitted ourselves to an unforced error from our competitor (that's how I play tennis, actually). How can we embed ourselves in our customers' decision processes – explicitly or implicitly – and help them along this journey?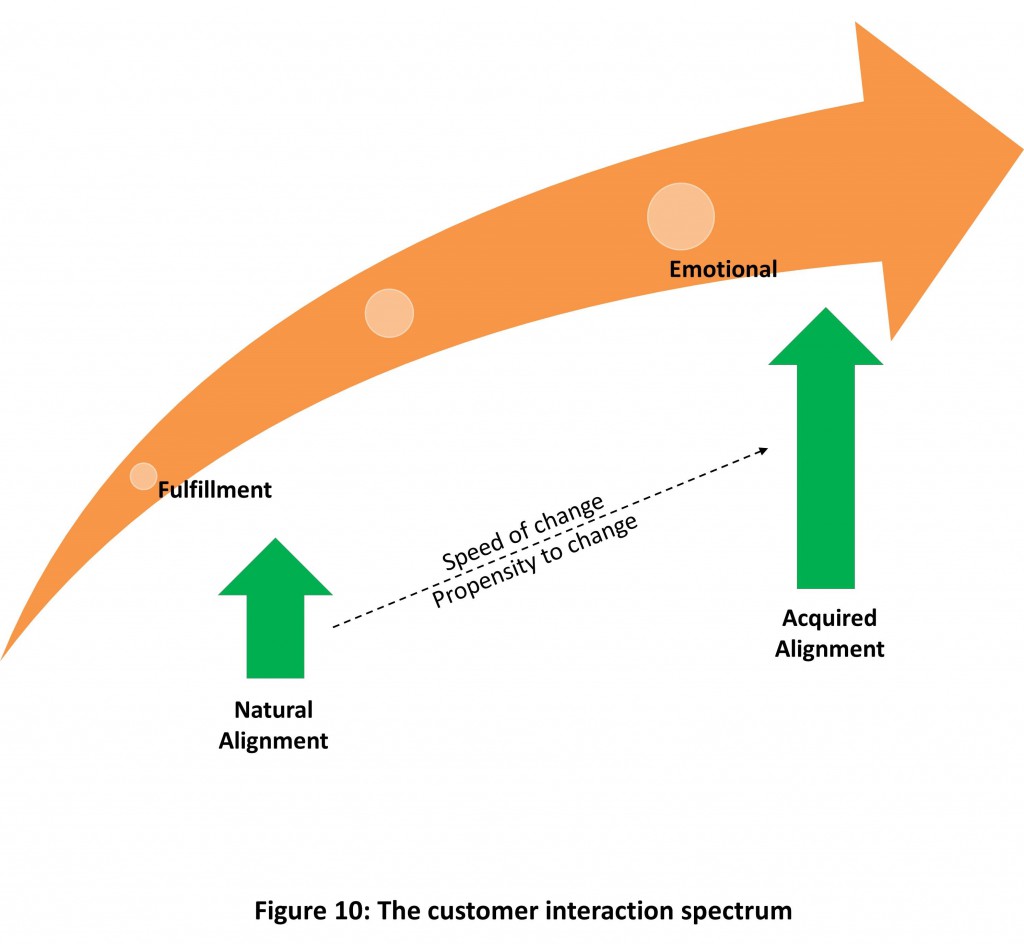 It's a fact. Some products are high touch, some are not. Some connect at the emotional level, some at the physical interaction level, and some at both. Both engagement models peg us in our customer's mind – that peg is called our brand. But our competition is not keeping still. They are constantly trying to dethrone us through direct or flank attacks. Hence, understanding how to create relationships from both ends of the engagement spectrum is the key to success. The principle of Customer Interaction will outline the framework for us to assess the success of our customer interactions. We can then develop strategies to strengthen customer engagement and be our customers' first choice when the moments of truth arise.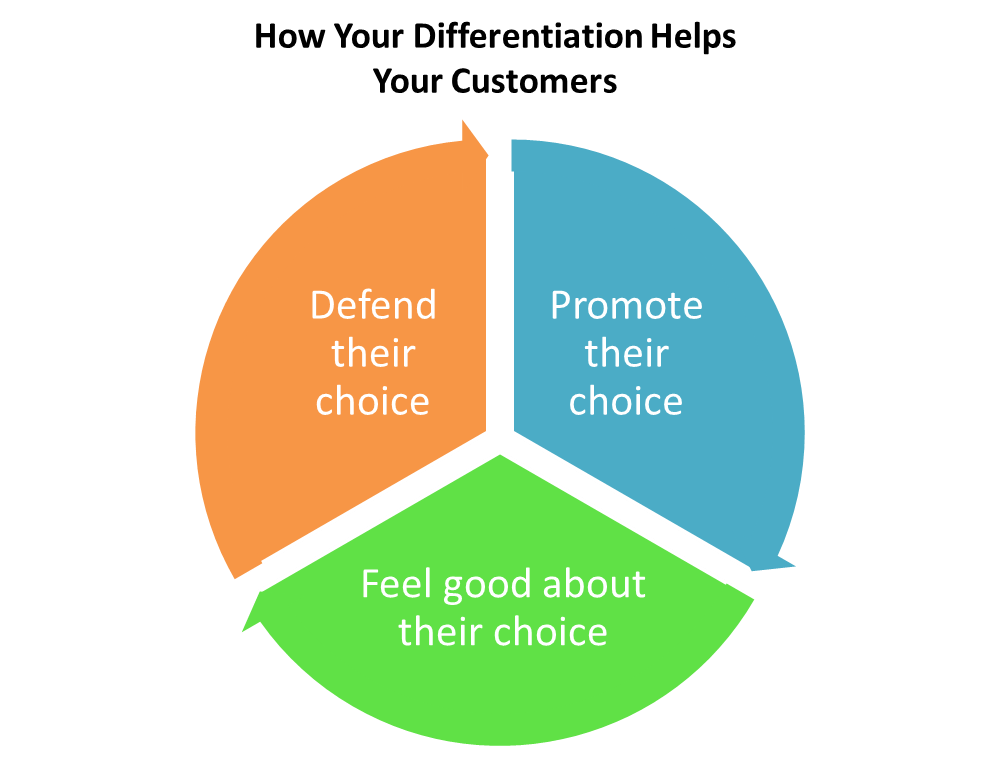 Our fundamental philosophy, our passion, our excellence, these are all factors that stem from the purpose of our organization. The term "differentiation" however has become an overused technical term that seems to distance our operations from our strategy. Instead I chose to use the word un-commoditization to reflect the harsh realities of today's connected world. Without a point of un-commoditization, we can probably still survive, even grow, but will likely not thrive. This principle provides the elements of how to think about breaking away from the pack. Un-commoditization is always possible and is critical to securing a position in our customers' minds. And it requires tremendous discipline. Without a distinctive position in the customer's mind, we might as well save our brand marketing budget.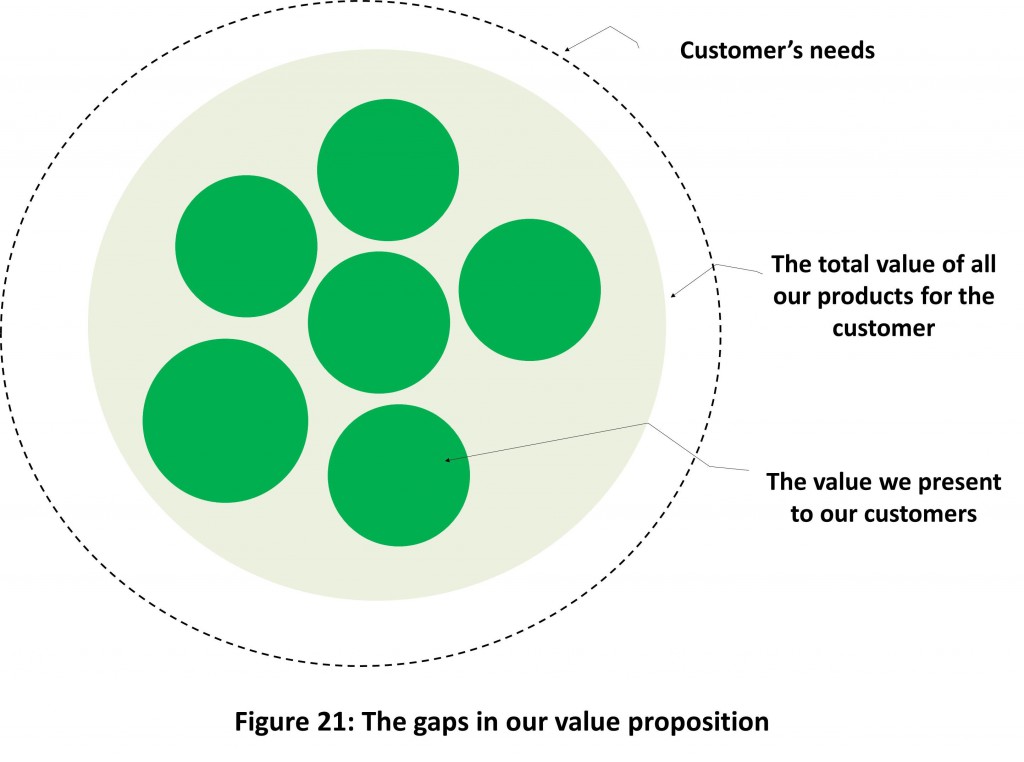 Who are we? Like most companies, our customers can potentially use more than one of our products or services. And these products can be positioned to seamlessly complement each other. Are we presenting them in silos, or creating harmony between them? Are we meeting the portfolio of needs of our customers and potential customers in a comprehensive manner or are we content to compete by product, in silos, in the wildly tumultuous ocean for every incremental benefit we can deliver to the customer? The principle of Presenting provides a framework to think about how to move away from being a pseudo-conglomerate of business divisions and products. It is aimed at helping us become the singular brand powerhouse that we should be, striving to meet customer needs.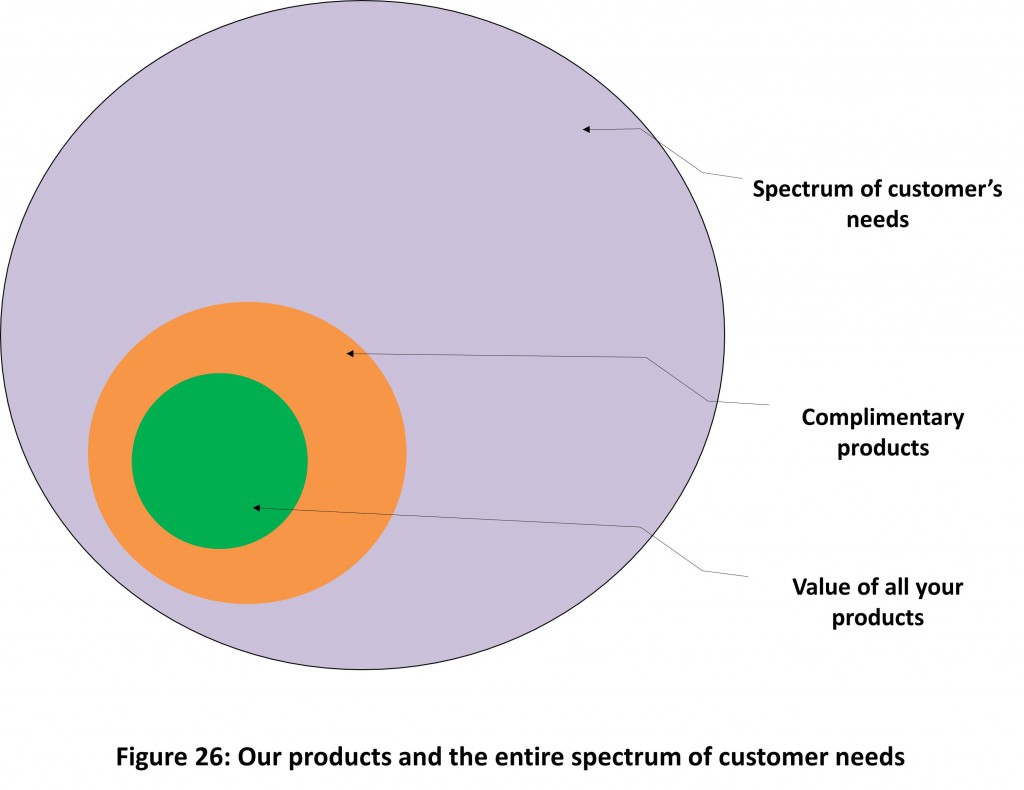 It's obvious that our products meet a customer need. But our customers also use products which have nothing to do with us. Many of these needs are linked to each other. Contrary to traditional philosophy, these are all companies we should be working with closely. If we work together, we amplify our joint message. If we don't, we end up fighting with each other for the customers' attention.  This principle is about the art of alliances, building a set of offerings that span the spectrum of customers' needs. The partnerships we choose will define us in the future. Those who are isolated will be left behind.
The 5 principles represent a trophy. Those who will rise above the pack in today's connected world will win.